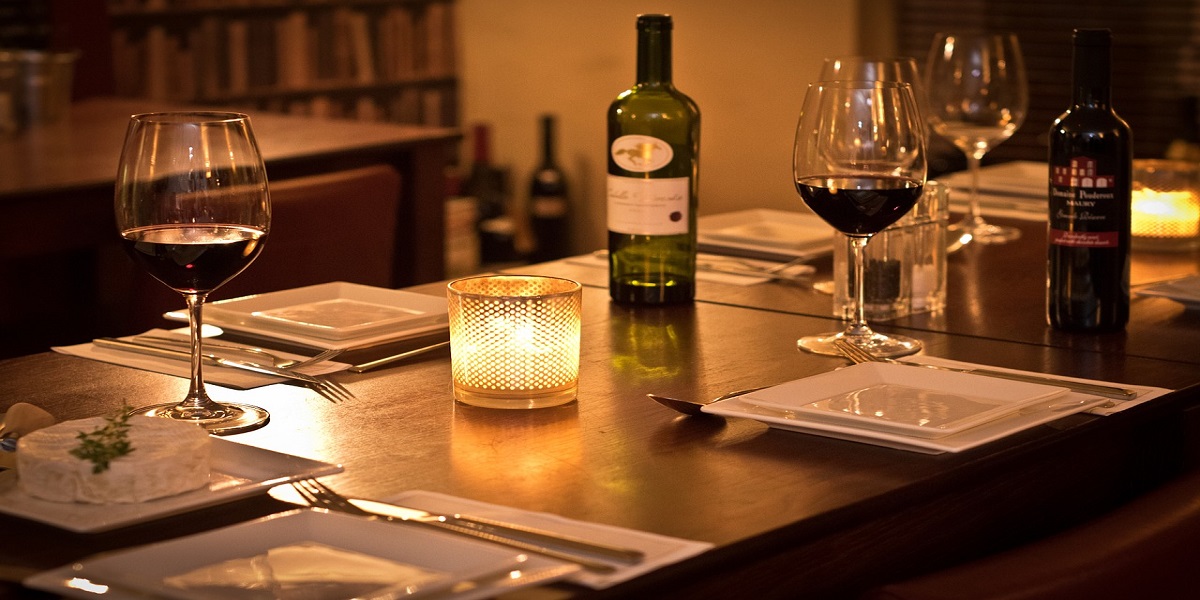 Meeting the Family
I awoke with a start, not exactly sure where I was. It took me a few minutes to remember that I was in New Orleans, in a hotel suite bigger than my apartment, and I was supposed to be ready for dinner by seven. I grabbed my phone to see it was exactly 5:00 PM.
I jumped off the bed and got myself put together. I threw on my best dress, did my hair and make-up, then looked at myself in the mirror. It was then that I realized that even at my best, I looked every bit the redneck that I was. Finally, I took a deep breath and headed out the door.
I made it to the lobby with minutes to spare. However, to my amazement, Darrell was already there. "You're early," I said as he lifted his eyes from the newspaper he was reading. "I thought you said you'd be here at seven."
Darrell just smiled and put the paper down. "I just had a feeling you'd be down here a bit early, so I made sure I was, too. Besides, I like getting paid to read the paper." The smile that ran across his face stirred something inside of me I hadn't felt in years.
We made our way to the car and headed down the road. He asked me about my taste in music, and within moments, my ears were filled with the sweet sounds of the seventies.
"Mr. Montgomery is excited about your being here, Miss McKenzy," Darrell said in a nonchalant manner while eyeballing me in the rearview mirror. I just nodded my head, not really wanting to make small talk.
The rest of the drive was relatively quiet. I hummed along to some of the tunes running through the speakers, but my mind was filled with questions I needed answered.
We pulled up to the restaurant, and the valet came out to greet us. Darrell exited the car and made his way around to my door. He said something to the valet and helped me out. "Miss McKenzy, this young man will escort you inside. Have a lovely evening."
"Thank you," I said, feeling a bit overwhelmed as I followed the valet.
He talked to the hostess once we were inside, who pointed us in the right direction. I continued to follow along until I saw Blake stand up with a huge smile on his face. "Cherish McKenzy, as I live and breathe." He came straight at me and wrapped his arms around me as though we were old friends.
"Oh, um, hi…Blake," I replied, giving him a half-hearted hug in return.
"I'm sorry, Cousin. I don't mean to be so overzealous, but this has been a dream of mine for a very long time." He must have noticed the look of stunned curiosity on my face. "Come, have a seat and let's get to know each other."
I took my seat and ordered a Kentucky bourbon, neat. Blake ordered a whiskey sour and some appetizers. As the waiter left, he just looked at me and smiled.
"What?" I asked, feeling a little embarrassed.
"I just can't believe how much you look like Grandma Joan. Well, her pictures anyway. I never got to meet the lady. She passed away before I was born, but Dad made sure her picture was always front and center on the mantelpiece."
"So, Grandma Joan was an old hippy chick?" I sneered.
Blake chuckled. "No, but from what I understand, she was never known for being afraid to get her hands dirty. Dad told me about a business deal she'd been involved in when he was a kid. Some big shot from New York came down here and tried to buy her store out from under her. When that didn't happen, he went straight to her and offered her half a million dollars. That would be about nine million in today's market."
"Damn!" I exclaimed. "She sold the store? Why the hell didn't you tell me that on the phone? That was the one place I wanted to see most while I was here." I didn't even try to hide my frustration.
"That's the thing. She didn't sell it. She told him to go fuck himself, then punched him right in the kisser. Dad said it was the funniest thing he'd ever seen. I guess she laid him out cold."
I couldn't help but laugh. Though I didn't know her, I felt her spunk. "Good for her, I'd have done the same thing. Did he call the cops?"
Blake took a long sip from his drink and popped an hors d'oeuvre into his mouth. "Someone did, I guess. Dad said the cops showed up, but Grandma Joan pulled my dad in front of her and told them the guy threatened to kidnap her grandson if she didn't give him the store. And because this dude was an outsider, they believed Grandma's story. They hauled him off to jail, and Dad never saw the guy again."
"Holy shit!" I exclaimed. "I love her. She's my kind of lady." That's when I realized that for the first time since being here, I was actually enjoying myself.
We ordered dinner and a couple more drinks. We chit-chatted through most of it, telling each other about our childhoods and accomplishments in life. It was nice finding out I had a cousin. Even though we'd been brought up in two different worlds, we had a lot in common.
I only had a little of my dinner left on my plate when Blake said something that sent my brain spinning again.
"I don't know if you had any other plans for the evening, but I thought that once we finished eating, we'd head over to the archives, and I'd show you some of our family's collection of crap."
I spit the piece of steak I'd just put in my mouth out onto the plate, followed by my fork and napkin. I pushed my plate away and slammed my entire drink in one shot. "We're done. Let's go."
I could tell by the look in his eye that my response wasn't a surprise to him. He took one more bite, then snapped his fingers at the waiter. As he handed the young man his credit card, he made a quick call.
As we left the restaurant, Darrell was pulling up. He opened the door for us and drove away, apparently knowing where we were going. Blake and I chatted a bit more, but my mind was already filled with images of what lay ahead.
We pulled up to a very nice office complex, and Blake led us inside. I was a little surprised that Darrell had come along too, but I didn't feel anything sinister from him. I actually felt safer with him at my back.
As Blake unlocked the inside doors, something began to stir in my soul. I felt a heaviness in the air. I felt sadness, pain, and heartache. My hands began to shake as the urge to cry fought with the urge to scream. I stopped just short of the threshold, fearing what I felt beyond.
I froze at the feel of a hand on my shoulder. It took me a moment to realize that it was Darrell. He leaned down and whispered into my ear. "Just close your eyes and take a deep breath. Make peace with the sensation, and it will subside." I did as I was told and went on ahead.
Blake turned on the lights, and I froze once again. The hallway was lined from end to end, floor to ceiling, with display cases. Each case housed a myriad of items, from what appeared to be ancient weaponry to modern technology. There didn't seem to be any rhyme or reason to the placement of the items, only that they had a home.
I reached out and touched the glass on the first case. The amount of heat coming from the glass caused me to draw my hand away instantly. What was this place?
I continued on and followed my cousin into a large conference room. The walls were lined with overstuffed bookshelves. Many of the books appeared very old, but it was the antiques strewn throughout that caught my attention.
"Can I get you a drink?" Blake asked. As I looked in the direction of his voice, I instantly noticed something at the top of the bookshelf at his back. Something that nearly brought me to my knees.
"Where'd you get that," I asked with a noticeable squeak in my voice. As I raised my hand to point at the object in question, it began to shake uncontrollably.
Blake looked up at me, then in the direction of my query. There, at the top of the bookshelf, was a little statuette of a masked lady dancing with a skeleton in top hat and tails, exactly like my grandmother's.
Latest posts by Cherish McKenzy (Christine Graves)
(see all)