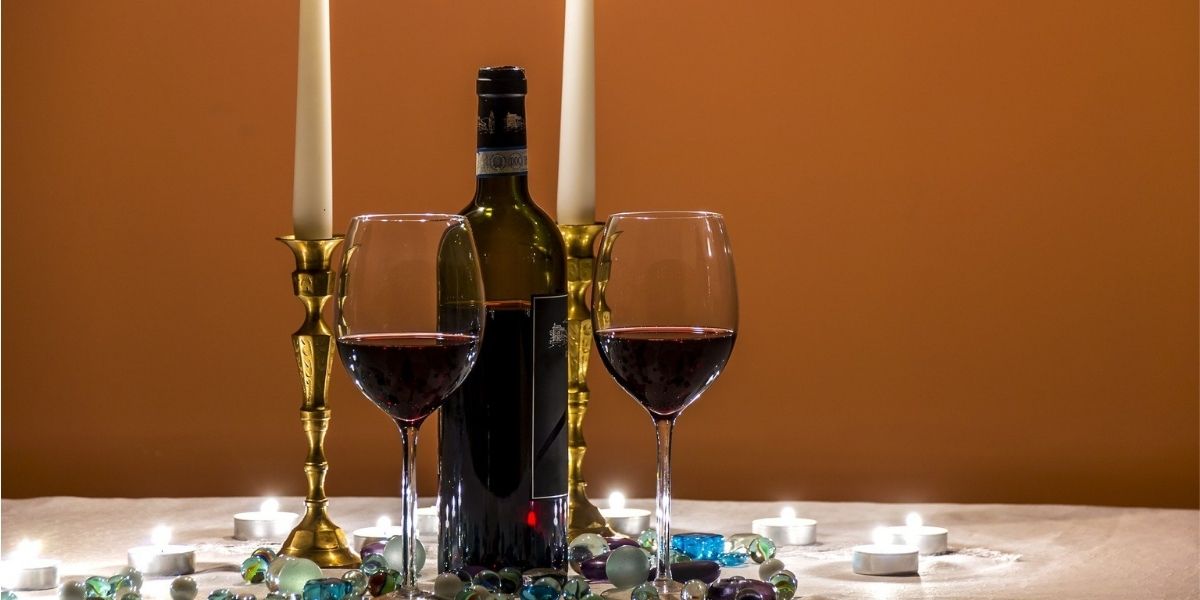 A Strange Homecoming, Part III
"I want you to be my wife." The words resounded in my brain, and I froze. They echoed in there, reverberating, repeating, taunting me with the one thing I knew I could never have. If Valen had not have been holding me, I would have sunk.
"Are you fucking serious?" I did not swear often, and by the look on Valen's face, I do not think he was expecting it. "You cannot seriously want me. I am not even of your species, your class!" Why did I feel so angry about this? It certainly was not the question I was expecting.
"Val, listen to me." I looked up at him, tears threatening to well up in my eyes. "I want to dismantle the old regime. It is not working anymore. We are dying faster than we are being born. Part of that is because we stick to the species and class lines. If we were just sharks, that would be a different story, but I know for a fact that the weres can mate with others outside of their own species."
I stared at him. I do not think I realized how passionate he was about all this. "How do you know? There has never been a crossbreed before." Valen held me still, and I did not try to fight. Something was comforting about being in his arms, and I did not want to leave.
"After you left," he paused and looked away, "the Island the last time, my father had another pup. I have a sister, she is three, and she is a crossbreed." Valen's gaze returned to mine, and I could tell this was hard for him. After a moment, he looked back at me and smiled. "She is fine, healthy, and happy, but when my father died, her mother took her away. I have not seen Phydia since my father's funeral."
I wrapped my arms around Valen's back and pulled him towards me. "I am sorry, Valen, I really am. What was her mother?"
"A Blue, so Phydia is smaller and thinner than she would have been if she were my full sister." I smiled at the image in my head and placed my forehead against Valen's shoulder. "Her mother took her away because she thought Phydia would get special treatment with her father being the Regis. But, when I inherited the role, Ixis thought her world was ending and took my sister. You know me. You know how long I rallied against my father to end the class system. If Ixis and Phydia had stayed, they would be perfectly well off, but now?" I heard him sigh, his breath tingling on my neck. "She has made them both outcasts, and until I change the system, knock it into the 21st century, they will not return."
I nodded and nudged Valen gently with my head. "So, the only reason you want me as your mate is to break the rules?"
Valen's head shot up, and he stared down at me. "No, and do not let anyone tell you otherwise." My mouth fell open before he claimed my lips in a kiss. I got lost in the currents of his emotions and nearly let myself go. Nearly.
"No, I know," I whispered, breaking the kiss. "But Valen, I cannot marry you right now. I have to find Alaran first." Wait, did I just say yes, but sometime in the distant future?
Valen caught it as well and smirked. "Well, I will take that as a promise for tomorrow." I choked and looked around me. We were so far out to sea that I could not see the shore. It was not a big deal for us; predators would not dare to attack us. In the water, even though our forms were human, we still had our animal pheromones. "Swim back with me, and we can talk some more."
I nodded and took off, making it a game. I wanted him to catch me. I felt him take off, my senses almost as strong as if I had shifted, and I swam faster. I was built for speed, for sprints, but Valen was built for endurance. In the end, he would win. The question was, how long could I hold out for? As we neared the beach, I felt Valen's arms wrap around me and pull me under the surface, sending me into giggling fits. He spun me around, stared at me under the full moonlight, and I stared back. He was gorgeous, looking like some divine being to be worshipped.
Valen pulled me into a slow, tender, loving kiss, and I finally realized how long he had been holding these feelings in. He kicked us back up to the surface and propelled us to the beach. He wrapped his arms around my waist and carried me onto dry land. "When, Valen? When did you know?" I had to confirm my suspicions.
"Shortly before I left for school when I was six." My mouth fell open. We were nearly mature then. I was two years away from going to university at that time. "You were always around, always teasing me with that glorious tail of yours." I blushed, and Valen kissed me again. "What about you? When did you know you loved me?"
I bit my lip as Valen placed us down on the sand. Leon was, thankfully, nowhere to be seen. "I do not remember not loving you." It was Valen's turn to blush and mine to pull him into a kiss. "But everyone told me not to because you were the crown prince and a Great White. I could never be with you."
"And now you can, because I am asking you again, Valeria Alopex. Marry me. It does not have to be tomorrow, next month, or even next year. But please, promise me that one day we will be mated properly, and I will be the happiest man in the world." Valen wore his heart on his sleeve as he stared down at me.
"I have things I need to do first. I have this mission from Ka'ahupahau, and I need to find my brother." I paused, drew a deep breath, inhaling Valen's scent, potent and powerful. Then I looked at him intently. "When all of that is complete, yes, I will marry you."
Valen let out a primal yell of joy, and I beamed up at him. I knew that even though I loved him, and he loved me, the likelihood that this union would go ahead would be slim to none. There were so many in the community who were against forward-thinking that it would be an uphill battle. I was not lying though, I would marry him, but I also knew that eventually, he would end up paired with someone in his own class, and I would be left alone. Why then did I say yes?
My thoughts were interrupted by his lips, his body, his desire pressing down on me, and I stared up at him, squirming to get out from beneath Valen's being. "I…no, I ca—" I rolled out, trying not to hit him. Valen just stared at me with worry in his eyes as I popped up into a standing position, ready to run.
"Valeria, what is wrong?" he asked carefully, moving slowly and standing in front of me. I looked at him. I must have appeared wild and crazy. "Talk to me please, I do not want to hurt you."
I took a deep breath and tried to calm the fight-or-flight instinct coursing through my veins. "This, here, now… It is not something I can do." I wrapped my arms around myself, trying not to look at the scar on my left arm. I should have covered it up.
"Are you, you cannot be? Are you still a virgin?" Valen asked slowly, not judging but sounding worried.
I shook my head. "Would you want me to be? I am sorry, I cannot give you that side of me. Not yet." Not ever, I thought.
"That does not matter to me. What matters to me is not harming you or forcing you into situations that are uncomfortable for you." I could feel the love in his voice, and when I looked back up at him, I calmed down even more and fell to the ground. Valen kneeled beside me but did not touch me. "If you want to tell me, Val, you can, but I will not push you. I hope you know that with me, you are completely safe."
I knew he believed he was telling me the truth, and that meant the world to me. "I have had partners before, not many, but I am not inexperienced." Valen chuckled and held out a hand to me. I took it and stood up, and Valen immediately pulled me into his arms. "I was…it is not a memory I try to dwell on, Valen. I am sorry."
I heard a sharp intake of breath and felt him still. The air grew quiet as his arms tightened around me, and I could tell that Valen was trying to keep his anger in check. "You were raped."
The phrase was matter-of-fact and straightforward, but I shook my head. "No, Valen, I was not, but I was with someone who was. We were attacked together. The guy took her first, but when it was my turn…" I shuddered, and Valen's arms tightened around me even more. "I am sorry, I will stop." Most of the time, when I told people the story, they would tell me to get over it, I was not the one raped, so it should be less of a burden on me. But they did not know the whole thing.
"Continue, please. I need to know how I can help," he grunted out, and I nodded.
"When it was my turn, I bit him. I do not know why Cecelia did not think of it, but I drew blood, and we ran out of there as fast as our legs could carry us. The man that assisted with the capture, who did not take part, was nowhere to be seen." I felt Valen nod against me, and I continued. "We went to the police. They took everything down, but never found the man. I did. You know how well I can track. He will no longer bother anyone else."
"That is my girl. But the other man, is he in the wind?"
"Yes, I never saw him again, but I have not forgotten his face. If I ever see him again…" I trailed off, and Valen held me away from him so that he could look at me.
"You come directly to me. I will deal with this bastard myself." Valen's voice was gravelly, I could hear the authority of the Regis as he spoke, and I nodded.
"As you wish, Regis, but I cannot promise that he will be in one piece."
Valen laughed heartily. "I can understand that. That is fair." Valen looked down at me, his features softening a little. "Is there more to the story?" I nodded. "Then please."
"Cecelia was overcome with the shame of it, she…" my voice caught in my throat, and a sob escaped me. I had never told anyone this, and it was threatening to tear me apart. Valen just pulled me back into his embrace and kissed the top of my head. "She killed herself. Put weights on her feet, threw herself off a boat, shifted on her way down, and waited for death to claim her."
This made Valen pause. "She was one of us?"
I nodded. "The only Bonnethead I had ever met. Not many of them are weres."
"No, the community will be sorry for the loss. Why did we not know this?"
"I do not know, until Leon and you, I have not seen another were since then. I may have been avoiding the community."
Valen laughed and kissed the top of my head again. "Well, there is no avoiding us now. Not now that we are engaged." I heard a hitch in his breath as he spoke, like he could not believe it. "I have something for you." He stepped back, took my hand, and we walked towards where our clothing was.
When we saw the pile of clothing that was ours, Valen let go of my hand and bent over to pick up a small black box. I knew what it was, but Valen still got down on one knee and presented it to me. "Valeria Alopex, will you marry me?" He popped it open, and my mouth fell. Inside was a silver ring, with a round gem set into it. I did not know what the gem was, but it glittered a light blue-purple. When I looked closer at the band, it was fashioned in the shape of a tail, a Thresher tail.
"Of course, Valen, you know I will." I meant it. I really did. He took my left hand, and instead of sliding the ring on my finger, he placed it in my palm.
"I know you said not now, so wear it as a necklace until you are ready. When you are, place it on your finger, and I will know." The thought he had put into this surprised me. "I know you think I will forget or get tired of waiting, or find someone different," he hit the nail on the head there, "but I want you to know, it is only you. I had this ring fashioned specifically for you, Valeria. There will be no other Regina for me."
I clasped the ring, and Valen stood back up. "Now, I believe you said something about finding your brother?"
I nodded and sighed. "I did, but I do not know where to start."
Valen chuckled and kissed me softly. "I can help you with that." I looked up at him quizzically. "The last I heard, Alaran was in New Orleans."
Latest posts by Valeria Alopex (Natalie Bartley)
(see all)