Cherish McKenzie
Jump to navigation
Jump to search
Cherish McKenzy scribed by Christine Graves.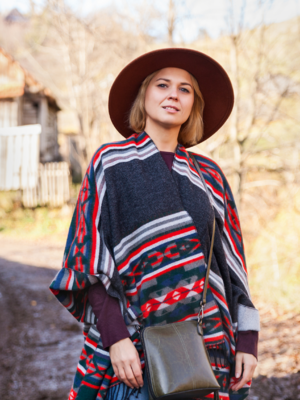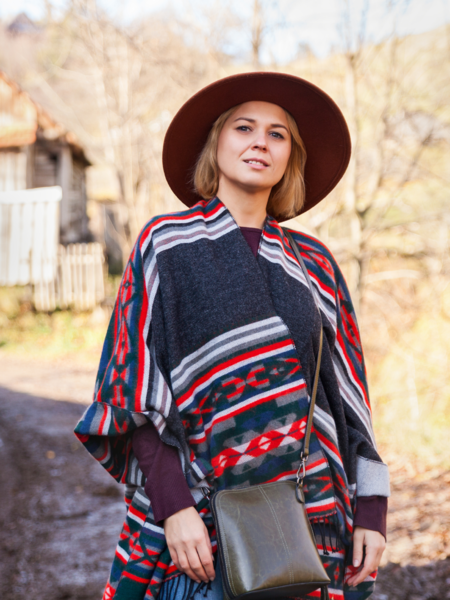 Know Your Guide
Height. 5' 3"
Weight. 135 lbs
Hair Color. Auburn
Facial Hair.None
Eyes. Steel Grey
Distinguishing Features. None
Family
Parents. Delores McKenzy-Mother, Unknown-Father, Ian and Lizzie McKenzy-Grandparents (Deceased)
Siblings. None
Spouse. None
Children. None
Professions
Has run a successful second-hand store since she was in high school. She also runs a "garage sale leftovers" removal business, giving her an endless supply of merchandise and collectibles.
Residence
Born and raised in North-Central, Wyoming, not realizing it's a region where three minor ley lines converge. Decides to move to New Orleans as that's where her grandmother's family was from.
Personal Information
General Overview. Cherish McKenzy was the only child of a single mother. She grew up in the seventies and eighties, honing her skills as a collector. She and her mother move in with her grandfather shortly after the death of her grandmother. Not having a lot of money, Cherish and her mother do most of their shopping at second-hand stores and garage sales.
She's always had a thing for strange objects. Every time she and her mother would go shopping, she'd spend hours looking for something to add to her collection. Her mother believed most of it to be junk, but each had a "feeling" about them that caused Cherish to become almost obsessive.
She gets her first real job in one of the second-hand stores she'd shopped in as a child, learning all the ins and outs of running a business. By the time she graduates from high school, she's ready to dive into the business full time and extend her ever-growing collection.
Nicknames. N/A
Likes. Flea markets, garage sales, junk shops, auctions, anything vintage, Kentucky Bourbon, a good mystery
Dislikes. Being the center of attention, feeling trapped
Flaws And Weaknesses
Stubborn. If she thinks there's something of value to learn, she'll do whatever it takes to gain that information. If she comes upon a mystery she can't figure out, she'll do whatever it takes to find the answer. Even if it means sticking her nose in places it doesn't belong.
Unaware. Cherish has no idea why she "feels" the objects she collects. She just knows that each piece seems to speak to her. They actually feel warm to the touch and can even affect her emotions.
Skills And Abilities
Empathic Traits. She has the ability to read a person or a room within a few minutes of being around them. She can usually tell when someone's lying to her and can sense their intentions.
Personal Attire
Normal Daily Wear. Casual. Jeans, tank tops, sneakers. Whatever's comfortable
Alternate Wear. Sweats
Magical Artifacts/Weapons
A feathered Mardi Gras mask passed down from her grandmother.
Introduction Written by Scribe
Hi! Nice to meet y'all. I'm Cherish, Cherish McKenzy. I'm new to the area. Just moved here from Wyoming. Still trying to find my way around New Orleans. Man, it's big.
I'm a collector. I've been collecting for as long as I can remember. Grandpa says I get that from Grandma's side of the family. I never got to meet any of them, so I'll just have to take his word for it. Grandma collected all kinds of things, but she had this one little statuette that always fascinated me. It was a masked lady dancing with a skeleton in tophat and tails. Grandpa hated it, but it "sang" to me.
It wasn't until just recently that I found out my grandmother's family came from New Orleans. Grandpa never talked about Grandma's life before they got married, but he told me all about his beautiful "Southern Belle" and their life as husband and wife. I knew I had to come to New Orleans in order to find out the rest of her story and, ultimately, my own. I run a little second-hand store both online and in person. Come on down and have a look around. Just please remember that the items in the back room are just for show. Kind of like an "odd object" reliquary.
I have more than thirty years experience in the pre-owned items industry and have built up a pretty substantial network of buyers, sellers, and traders. If you've got something you need to get rid of, I can make it happen.
And if there's something you need to find, I probably know a guy.